M&R Feeds is your key stop for products and services for the farm and country home. We assist farmers with recommendations on livestock nutrition, handling and management as well as selecting crop inputs, marketing options and financing.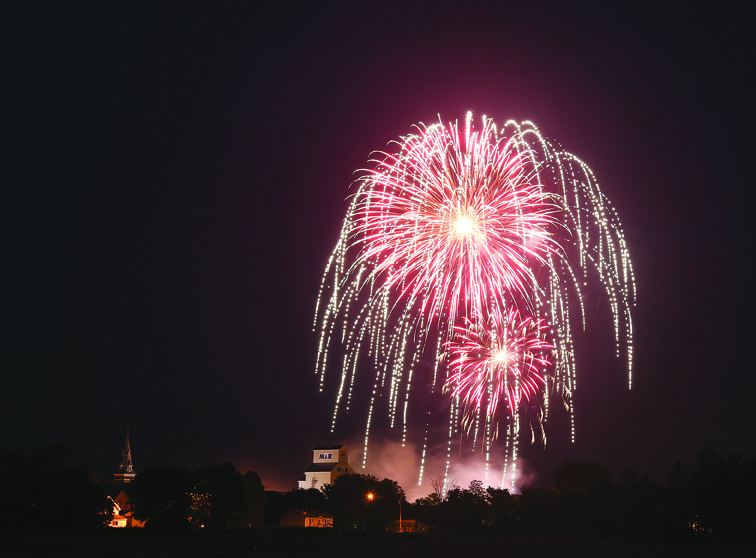 Canada Day celebrations in Shawville in the sky over M&R Feeds. Photo by David Moore, The Equity.
Latest News & Information

Buy, Sell and Trade Day - October 12

M&R Feeds is hosting our annual Buy, Sell and Trade Day for birds and small animals on October 12 from 8:30am to 12:30pm. Everyone is welcome. Held at the Pembroke store location. For information, call 613-732-2843.
Clothing Sale - Ends October 19th

Cilck on the flyer for full details on our annual clothing sale. Download flyer here.
Horn Flies Information

Click here for an information sheet on understanding the economics of horn flies in beef cattle prodution.
2019 Chick Pricing
Soybean Trial and Corn Plot Results

Please see attached recent soybean and corn results in the local area:
M&R Part of Local Food Grains Initiative

M&R Feeds is proud to be part of a local initiative to help farmers grow food to help end world hunger.
Community & Industry News

Here are some of the latest things we have been up to - follow the links for more information:
Connect with us on Facebook:

Click on the logo to the left to see our Facebook page. Like us and you'll be notified of information on events and news happening at our stores.